Earth by EarthBorn Organics
Save

$0.00
---
---
Description
This collection is focused on ultimate hydration with a high dose of two of the most hydrating ingredients for natural hair = WATER & ALOE! Its infused with growth-inducing and strengthening herbs to promote healthier hair! Handmade with love just for YOU!
Aloe Curl Cleanser: Water, Aloe Vera Juice, Cocoamidopropyl Betaine (a surfactant derived from coconut oil), Glycerin, Xanthan Gum, Optiphen Plus, and Essential Oils. (8oz)
Aloe Leave-In Conditioner: Distilled Water, Aloe Vera Butter, Grapeseed Oil, Apricot Kernel Oil, Behentrimonium, Aloe Vera Juice, Guar Gum, Optiphen Plus, Fragrance. (8oz)
Camellia Conditioning Mask: Distilled Water, Camellia Oil, Jojoba Oil, Argan Oil, Rice Bran Oil, Agave Nectar, Behentrimonium, Cetearyl Alcohol, Optiphen Plus, Fragrance. (8oz)
Mafura Styling Cream: Distilled Water, Apricot Oil, Avocado Oil, Rice Bran Oil, Mafura Butter, Shea Butter, Honey, Behentrimonium, Cetearyl Alcohol, Optiphen Plus, Fragrance. (8oz)
Herb Infused Oil: Wheat Germ Oil, Sunflower Oil, and Castor Oil infused with Lavender, Basil, Thyme, Oregano and Sage, Essential Oil Blend. (4oz)
There are no substitutions with this bundle.
---
We Also Recommend
Customer Reviews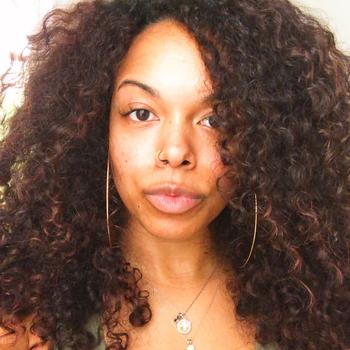 01/29/2021
I recommend this product
EarthBorn Magic
I absolutely LOVE these products! The aloe curl cleanser adds a nice level of moisture and hydration to my curls, the camellia conditioning mask leaves my curls so soft and detangled, the aloe leave in conditioner, the Mafura styling custard, and the herb infused oil add additional moisture, so much volume and definition to my curls that I absolute love and always get many compliments on!
Rachel A.

United States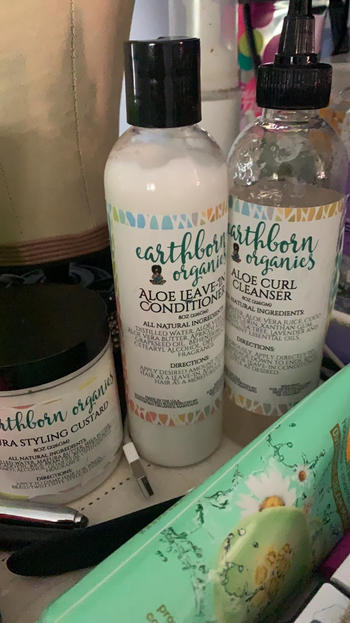 12/14/2020
I bought it for my 16 year old sister
She said she loves it especially the shampoo and the leave in. The whole set made her hair moisturized and defined. It's definitely a repurchase and I will be buying it for myself. Great moisture, simple ingredients and amazing products.
Kay-Ann K.

United States
09/30/2021
Amazing products
I've been super impressed with the definition and moisture I get from these products. Love that they are natural and can be used on my little ones. Also love love love the smell! Highly recommend for natural hair maintenance.
05/21/2021
Can't get enough
Never can complain with what I buy here ! Beautiful products makes my hair feel alive again ! Thank you
Amie S.

United States
02/22/2021
Love Love Love!
The products are so good! Do yourself a favor and just buy it. I love that I can pronounce the ingredients. I love that I feel safe using it on my daughter's hair. I love that it's NATURAL. I love that the owner won't compromise the integrity of the products. I love everything about it.
Anise M.

United States